OUR MISSION STATEMENT
All you need to do is Embrace Living, and Daywel does the rest.
Daywel's mission is to "Embrace Living" by guiding you, our customers, to live the best version of life each day. Living well is about the balanced state of body, mind, and spirit we each strive to achieve.

Daywel is a brand built upon over 100 years of pharmacy experience. The brand's staff of healthcare professionals is dedicated to helping each person discover his or her own formula to optimize living.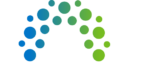 What We Offer
Find Products That Fit Your Needs.
Experienced Health Care Professionals Bringing You Personalized Solutions
Daywel provides you with the most skilled healthcare professionals to help co-pilot your journey to a healthier lifestyle.
Why is your mission to Embrace Living?
"Embrace Living" is an encouraging statement that suggests a positive and proactive approach to life. It implies that one should fully engage with and appreciate the present moment, as well as actively seek out new experiences and opportunities for personal growth.
We use it as a slogan or tagline for our Daywel brand that promotes a certain lifestyle or philosophy. We use "Embrace Living" to encourage people to take a holistic approach to their wellbeing, incorporating physical fitness, mental health, and social connections into their daily lives. 
To support this goal, we offer Personalized Medication through our Millers Pharmacy, licensed in 50 states, nationally accredited and serving national platforms such as Costco and CVS/Caremark. We deliver professionally grade wellness products through Daywel. (www.daywel.com)  And  we offer  beauty through our Innovative Medspa, the Jily Skinlab, located in Wyckoff, NJ  (www.jilyskinlab.com)  and through our line of Skin products.  (www.jilyskin.com ).. We offer unique solutions that improve our customers lives, such as Hydralast that optimizes Men's Sexual experience with a formula that deals with their underlying ED condition but also hydrates them and provides nutrients that they so desperately need.
Overall, "Embrace Living" is a message of optimism and empowerment that encourages people to make the most of their lives and enjoy all that the world has to offer.
Fast and professional
Restoring the Way Health is Managed
PERSONALIZED HEALTH & SKINCARE SOLUTIONS TO HELP YOU EMBRACE LIVING EACH AND EVERY DAY.
Discover the blend of carefully curated testing, coaching, diet, fitness, nutrition, skincare, and other solutions to help you realize a state of being that is uniquely yours. Daywel is inspired by Health Care professionals and a legacy built off 100 years of experience.
Our Stats
What we Have Got So Far!
What is the difference between wellness and health
Wellness and health are related concepts, but they have different meanings.
Health refers to the state of being free from illness or injury, and having a healthy body and mind. It is generally thought of as a physical condition, but can also include mental, emotional, and social well-being.
Wellness, on the other hand, is a more holistic concept that encompasses all aspects of a person's well-being, including physical, mental, emotional, social, and spiritual health. It is not just the absence of illness, but rather a proactive approach to achieving a balanced and healthy lifestyle.
While health is an important component of wellness, wellness is a broader concept that includes additional factors such as self-care, personal growth, and fulfillment. In other words, wellness is about striving for optimal health and quality of life in all areas of one's life, not just physical health.
At Daywel we are focused on Health through Personalized Medication that we serve up through our Compounding Pharmacy that is licensed in 50 states, 
Why use compounding?
Compounding is the process of preparing personalized medications for patients by combining individual ingredients in the exact strength and dosage that a patient requires. It is often used when commercially available medications are not suitable for a patient due to allergies, sensitivities, or other medical issues.
Overall, compounding is a valuable tool that allows pharmacists to customize medications to meet the unique needs of each individual patient.
Why do pills absorb in the body faster if dispensed in liquid compounding pharmacies that are accredited by a recognized organization, such as the Pharmacy Compounding Accreditation Board (PCAB), are subject to rigorous standards of quality and safety.
Several reasons why compounding may be used:
Personalized dosing: Compounding allows pharmacists to create medications that are tailored to the specific needs of each individual patient. This can be especially important for patients who require unique dosages, such as children, elderly patients, or those with chronic health conditions.
 Alternative routes of administration:
 Alternative routes of administration: Compounding allows for medications to be prepared in different forms, such as creams, ointments, suppositories, and oral liquids. This can be helpful for patients who have difficulty swallowing pills or who require medication to be applied topically.
Combination therapy: Compounding can be used to combine multiple medications into a single dose, which can improve patient compliance and convenience. This can be very beneficial for patients who may have drug depletion issues, we will make sure all medications are in compliance.
Discontinued medications: 
Discontinued medications: Sometimes, commercial medications may be discontinued by manufacturers due to low demand or other factors. Compounding allows patients to continue to receive their required medications even if they are no longer commercially available.
Allergies and sensitivities:
Allergies and sensitivities: Some patients may have allergies or sensitivities to certain ingredients in commercially available medications. Compounding allows pharmacists to create medications that are free of these allergens or sensitivities.
Millers Homecare & Compounding Pharmacy Has Been Serving Our Community Since 1919
At Millers, you can find everything from your daily pharmacy needs, to Compounding Products personalized to you through our nationally accredited Compounding Laboratory, and a comprehensive Nutrition & Wellness Center.

We are modernizing our offerings, and are soon to offer Personalized Health, an expanded group of kids, pets, hydration products and much more.
Give us a call or fill out our contact form below:
Millers Pharmacy of Wyckoff
678 Wyckoff Avenue, Wyckoff, NJ 07481

At Millers, we love hearing from our customers! Have a question for the Pharmacist? Interested in a particular product or service? Don't see a product in our ONLINE STORE?
What customers Say about Millers Pharmacy!
I've been to numerous doctors and dermatologists and could never figure out a personalized solution that fit MY skin. Other places would make me take a quiz and give me products that were too rough on my face. But at daywel I was able to speak to a professional immediately and get my skin cleared up in the same week.
My experience with daywel has been superior and well above medical treatment standards. The staff successfully assisted my needs with unbelievable care. I was able to talk to a health care professional and get my personalized supplements right to my door.
I have learned a great deal from the staff here at daywel. They helped me manage my diabetes with the help of one of their nutritionists. I have never seen a more thoughtful and organized group of health care professionals who considers each patient as an individual.